The Spitfire Grill Poster Design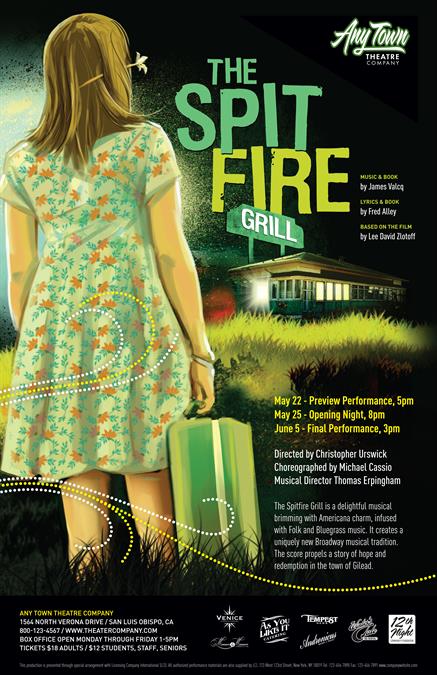 Inspiration for The Spitfire Grill poster design:
The Spitfire Grill is a delightful musical brimming with Americana charm, infused with Folk and Bluegrass music. It creates a uniquely new Broadway musical tradition. The score propels a story of hope and redemption in the town of Gilead.
Customize this theatre poster at www.subplotstudio.com
Interested in submitting artwork?
If you're an artist, designer, illustrator or any combination of the three and you're interested in contributing to our collection, please send us an email and we'll fill you in on the opportunities that we have available.