The Importance of Being Earnest Poster Design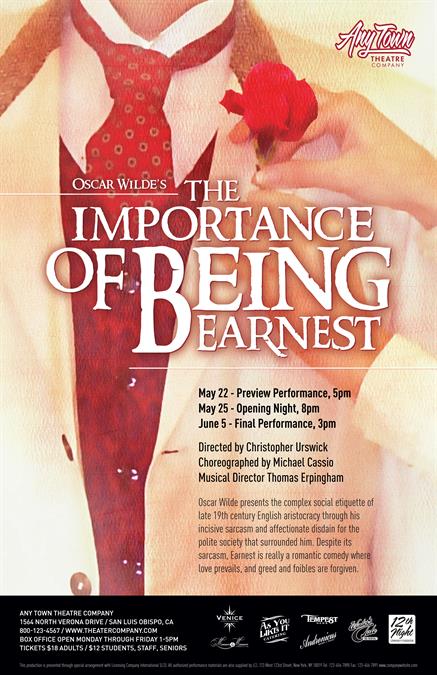 Inspiration for the The Importance of Being Earnest poster design:
Oscar Wilde presents the complex social etiquette of late 19th century English aristocracy through his incisive sarcasm and affectionate disdain for the polite society that surrounded him. Despite its sarcasm, Earnest is really a romantic comedy where love prevails, and greed and foibles are forgiven.
Customize this theatre poster at www.subplotstudio.com
Interested in submitting artwork?
If you're an artist, designer, illustrator or any combination of the three and you're interested in contributing to our collection, please send us an email and we'll fill you in on the opportunities that we have available.